Dri-Eaz Hepa 500 Air Scubber Rental
High-efficiency air filtration. The perfect unit for domestic and commercial use in construction, silica dust filtration, mould, hospitality and health care. Stackable and easily transportable. Comes clean, tested and ready to use.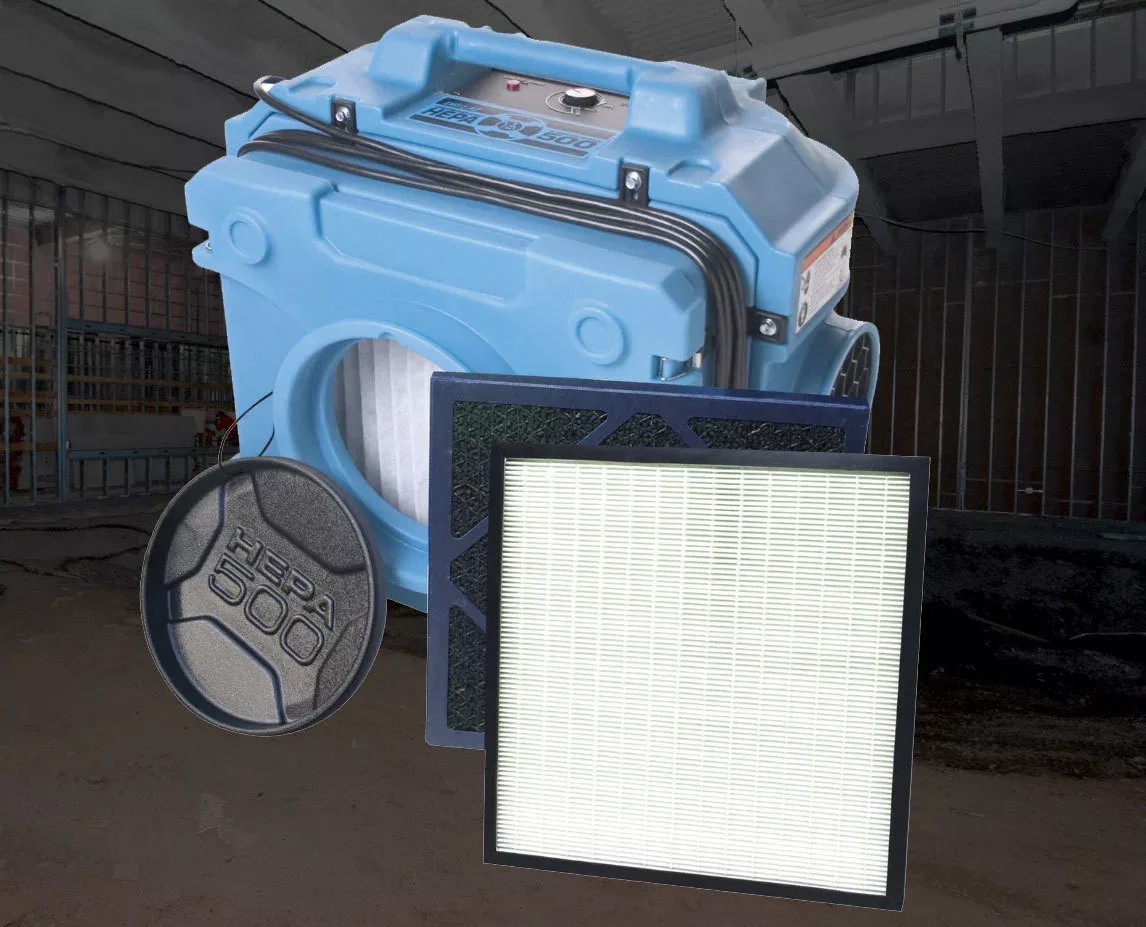 Specifications
Room Size (based on 4 Air Changes per Hour)
87 sq. Metres.
Max CFM
500 CFM. (425 CFM)
Number of Fan Speeds
Variable
Filtration System
2 Stage - 2 x Hepa Pre filter and 1 x Hepa Primary
Pre-Filter Type
Standard paper pre-filter
HEPA Filter Type
True medical-grade HEPA
Number of Filters to Change
2
Filter Change Indicator
Yes
Dimentions
63 cm x 27cm x 46 cm
These units are our most popular air scrubber available for hire because:
They are the standard. Easily one of the highest manufactured air scrubbers internationally.
High-quality Hepa primary filter and tight enclosure construction making it nearly impossible for any contaminant to leak though.
Has abundant availability of spares and parts from Dri Eaz and other high-quality third-party suppliers
They are extremely reliable
Impeller Motor is protected from burning and catching fire (over current protection)
Our Dri Eaz Hepa 500 Air cleaners are ideal for handling indoor air quality. These units utilize a HEPA air filter, with an efficiency of 99.7% against 0.3 of a micron. They can be used in a variety of different applications (smoke/soot damage, mould damage, sewage damage, etc). They are made of a roto mould and are designed to be lightweight and stackable.