Novatek Hepa Air Scrubber Hire 1000 CFM
This is a great unit for commercial and domestic environment. It has a large Hepa filter inside with a powerful 1000 CFM motor which gives it enough performance for large domestic spaces and commercial use.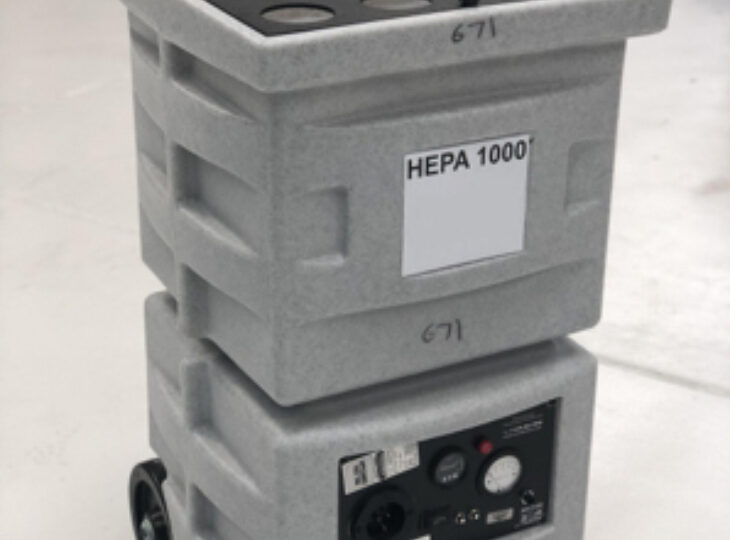 Specifications
Power
220 V 2.5 Amp 50 Hz
Filtration
Hepa Primary, Pad Filter & Ring Filter
Air Flow Voume
500-1000 CFM
Dimensions
51 x 58 x 102 cm
Applications
IT Data Centres
Great for IT Data Centres. Its tall profile is great for placing in awkward places.
Silica and Concrete Dust
A 500 CFM unit may not be suitable for concrete dust in building sites. We would usually recommend 500 CFM and above for these applications.
Mould Remediation
Perfect for containment of mould spores in a contaminated environment.
Allergies and Asthma Sufferers
This unit can be placed in hallways to help filter dust in bedroom areas and living spaces. It is sufficiently quiet enough to run in residential spaces.