Novatek Hepa Air Scrubber Hire 2000 CFM
This is the highest performing HEPA air scrubber that we can find in Australia that can work on a standard single-phase circuit.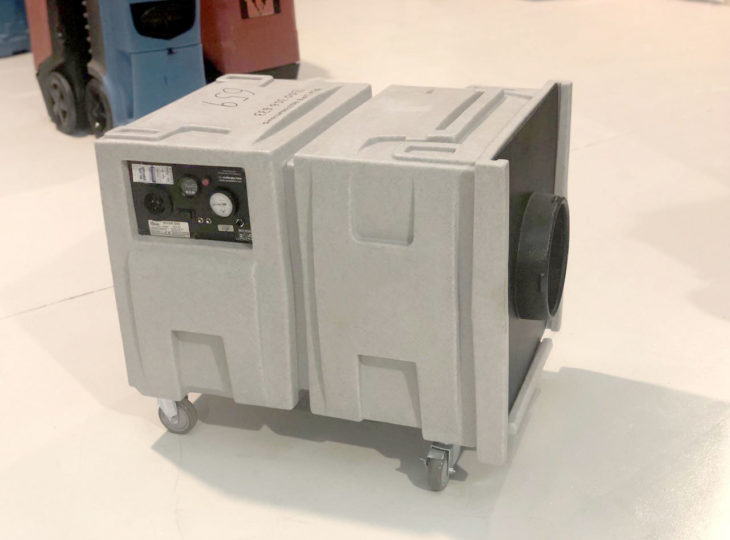 Specifications
Dimensions
94 cm x 66 cm x 79 cm
Filtration
3 Stage - Pad Filter, Ring FIlter, Hepa Primary
This unit is perfect for commercial and industrial applications because of its high performance. However, it is still very useful for domestic applications. For instance, it can be placed in the centre of the home to filter out airborne contaminants such as construction dust or mould spores. One advantage of using a 2000 CFM unit, is that it can work out more cost-effective to use one large 2000 CFM unit over using 4 x 500 CFM scrubbers.