MAXVAC Medi 8 Air Purifier
These powerful air cleaners are designed to run 24/7 to purify the air and create a healthy living environment.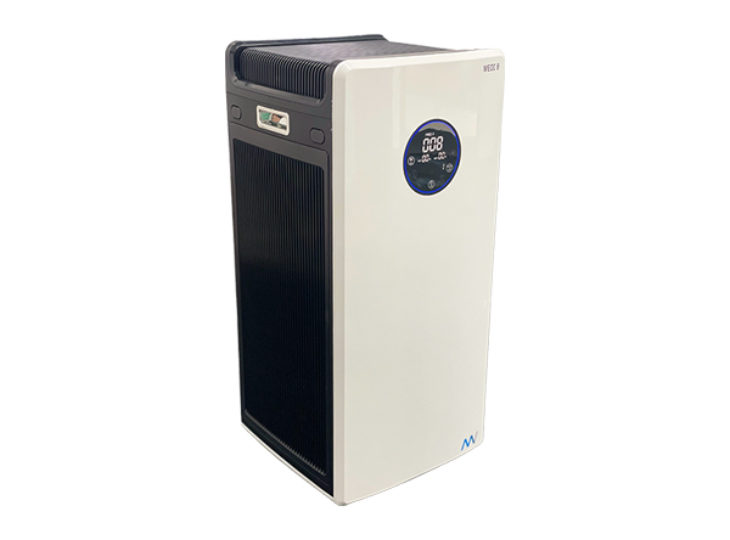 Specifications
‍Filter Type
G3 / HEPA H13 / Activated Carbon / UVC
‍Noise Level
35 - 56 dB(A)
‍Dimensions
360mm D x 360mm W x 780 mm H
Applications
The Medi 8 is ideal for the following areas:
Schools, Offices, Hospitals, Shops, Restaurants, Production Facilities, Clinics
Advantages of the MEDI 8:
Purifies and disinfects the air up to 99.99%
Destroys bacteria and virus DNA
Intelligent filter monitoring
Remote Control
Reduces spread of bacteria & viruses
Helps prevent the spread of germs
Positive effect on your health
Inhalation allergies can disappear
compact high-performance mobile units
What can the MEDI 8 filter out of the air?
Bacteria and viruses
Dust mite
Mould spores
Pollen
Dust and fine dust
Smoke and other odours
Advantages of the air circulation system:
Maximizing system efficiency
Longer fan life
Provides healthier air to breathe
24/7 Operation
Optional ducting kits
Helps maintain room temperatures
Filter System
G3 Filter
The G3 filter purifies the air up to 90%. All dust particles 5 μm or larger are removed here.

HEPA13 Filter
The HEPA13 filter removes up to 99.995% of microparticles larger than 0.01 μm.

Carbon Filter
The carbon filter removes pollutants, VOCs and unpleasant odours from the air. These are gaseous substances that mechanical filters G4 and H13 HEPA filters cannot remove.

UV-C Sterilizer
Powerful 100% concealed ozone-free UV-C lamps deliver killer rays to destroy viruses & bacteria by disrupting their DNA and help prevent the spread of virus and infectious diseases but does not replace the need to take other precautions.